Excelsior, true believers! Get ready for the newest addition to the Marvel Avengers Assemble series – the Black Widow Shawarma Funko Pop!
The Deluxe Victory Shawarma series is unlike anything you've ever seen!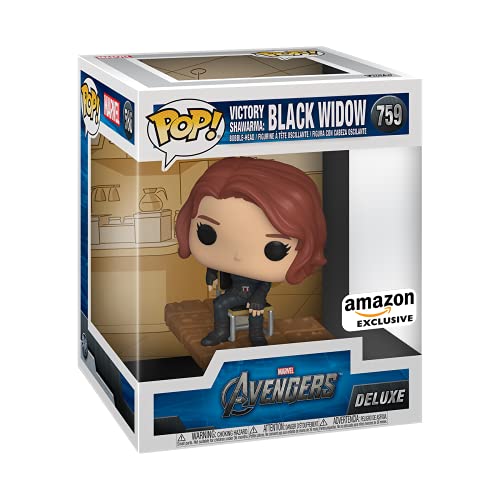 Black Widow Shawarma Funko Pop
Black Widow, the fourth figure in the series, is a true work of art! With intricate details and a unique design, this Funko Pop captures the iconic moment from the end credits of the first Avengers movie, where the team sits down to enjoy shawarma for the first time after a hard-fought battle.
This series will feature 6 brand new figures, each nesting perfectly into the next, forming an epic set piece that measures 8.75 inches long by 7.5 inches wide. The level of detail in these figures is simply astonishing!
And, the best part? The next figure in the series will be announced as soon as the previous figure begins shipping. So, true believers, be sure to secure your Black Widow Funko Pop today, and start building your own Avengers moment!
This vinyl bobblehead stands at approximately 4.15 inches tall, with a base that measures approximately 4.25 inches wide and 3.75 inches deep. It comes in a window box display, so you can admire your new treasure from every angle.
So, don't wait! Join the heroes of the Avengers Assemble and start collecting all the figures in the Victory Shawarma series today! Excelsior!
Let's continue our Funko journey and find out Things Every Funko Pop Collector Must Know or kickstart your collection with our Funko Pop Guide!