Hey there, want to know how to snag some sweet deals on Funko Pops without breaking the bank? I've got you covered! Let me show you how to find cheap Funko Pops and save money while buying them.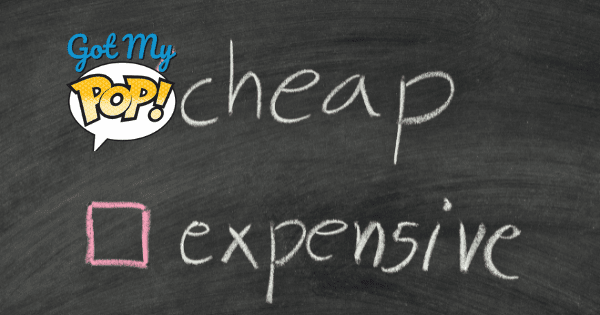 Buying Funko Pops can be an expensive hobby, causing some to shy away from it. However, by utilizing some expertise, you can discover your preferred figurines, both in physical stores and on the internet, at a reasonable cost.
Looking to expand your collection of Funko Pops without breaking the bank? Check out our selection of cheap Funko Pops! from our affiliate partners!
Mastering the art of finding cheap Funko Pops requires patience, perseverance, and knowledge of where to search. While browsing a brick-and-mortar store, activate your "Funko Pop App" on your phone to locate the best deals.
Taking the time to scan the barcodes of the available Funko Pops on the store's shelves is worthwhile since it helps answer two crucial questions:
What's the price of this Funko Pop now?
Is it worth collecting this Funko Pop?
A cheap Funko Pop can be one that is on sale, substantially reduced in price due to damage or lack of popularity, or undervalued.
For instance, the "My Hero Academia Katsuki – Bakugo Summer Convention Shared Exclusive Funko Pop" was originally priced at $12.99 but now sells for $75. At one point, it was listed for over $300 on platforms like eBay and Mercari.
If you come across this Funko Pop for $12 – $25, it is regarded as a cheap Funko Pop.
Purchasing a Funko Pop using rewards points or at a discounted rate are additional methods for getting cheap Funko Pops.
Here are a few insider tips for finding pops at an affordable price that you can start using today.
5 Tips On How to Save Money When Buying Funko Pops
To expedite delivery and avoid extra fees for your Funko POP figures, we suggest subscribing to a service like Amazon Prime. By doing so, you can take advantage of free next-day delivery.
Additionally, signing up for Amazon can provide cost savings, as online retailers may offer better prices than brick-and-mortar stores.
Lastly, consider establishing a budget to manage your spending.
Establishing a budget is an effective strategy to save money and avoid feelings of remorse after making purchases. This approach is particularly beneficial if you have a steady income.
Consider allocating a small percentage of your earnings each week towards a savings goal, such as your Funko POP figures.
If you have an irregular income, you can still apply this approach by setting aside a portion of any income you receive. While adhering to a budget can be difficult, it is important to remain committed.
Over time, your savings will accumulate, and you can eventually reward yourself with a purchase.
1. Subscribe to a Loyalty Rewards Program
Many supermarkets and online retailers provide reward programs, typically in the form of point cards. When you enroll in a program, you earn points for each purchase made at the corresponding store.
These points can be redeemed for gifts in-store. If you frequently purchase your Funko POPs from a particular online retailer or supermarket, consider inquiring about their available reward programs.
If you are unsure, check in-store advertisements for any promotions.
The Discover it credit card is a prime illustration of a rewards program that allows you to earn cashback that can be utilized directly on Amazon.
Every quarter, the program presents an offer that you may opt to participate in, and upon acceptance, you will begin earning cashback on every dollar you spend.
2. Wait For Deals Or Clear-outs
Deals occur regularly, both on and offline, and can cause the prices of Funko POPs to drop like a rock.
For example, Amazon holds a yearly Prime Day, where members receive exclusive deals across most of their catalogs.
If you've followed our first tip, this can be an excellent opportunity for you to save some money on Funko POPs!
Also, EntertainmentEarth.com offers those who provide their email address discounts and exclusive sales.
Stores also have clearance sales. When they have more stock than people are buying, they'll drop their prices and offer you an opening to snap up a great deal!
3. Consider Pre-Orders
Prior to the official release of a new Funko POP figure, it is typically available for pre-order.
Purchasing a Funko POP during the pre-order stage presents an opportunity to save money.
This is because the price of a Funko POP can fluctuate before and after its official release.
By pre-ordering a Funko POP, you can lock in the price that was listed at the time of your order, regardless of any subsequent price changes.
4. Dive Into Clearance Sections
Most stores, such as Target and B&N, have a clearance section or bin, usually marked and located near the entrance.
These can be excellent opportunities to purchase Funko POPs at a discounted price.
Although the selection may not be the most reliable if you're looking for a particular figure, the clearance section often includes figures that are not selling well.
Nonetheless, checking the Funko POP clearance section is always a welcome avenue to save money.
5. Take A Chance On Funko Pop Mystery Boxes
This method is last on the list because it's a gamble. We briefly discussed Funko POP Mystery Boxes in a previous article (What Is A Funko Pop Mystery Box?) and wanted to revisit the topic today.
Mystery Boxes offer the advantage of surprise, as you don't know which Funko POPs you'll receive. It's possible to unbox a rare Funko POP worth more than what you paid for the mystery box.
However, this method is a gamble, and we can't guarantee that you'll always save money. Therefore, we wouldn't recommend relying solely on this method to save money on Funko POPs.
Additional Options To Consider
These tips could come in handy, especially if you're in the business of reselling Funko POPs. Who knows, you might even make a profit!
Buying Out Of Box Funko Pops
If you browse through eBay and search for "POP Funko No Box," "Out of Box POPs," or "POP Funko as is," you'll find many results at a discounted price.
Sellers may offer Funko POPs without their boxes for various reasons, such as missing or damaged packaging. If you want a figure but find it too expensive, consider whether you need the box.
If not, you can save money by purchasing an out-of-the-box figure.
If you do need the box, you can still save by looking for a replacement box on eBay. While it's not a guarantee that you'll find one that matches your figure, this could be an excellent way to reunite the two and save money, especially if you've been following our budgeting advice and spreading out your purchases over time.
Best Place To Find Cheap Funko Pops On Sale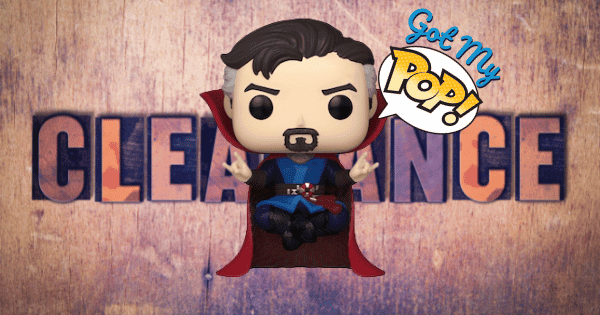 We've compiled a list of retailers where you may find Funko POPs at prices below the market rate. Here are some reasons why you might want to consider them:
EntertainmentEarth.com: This site specializes in selling Funko POP figures and has a wide selection of models. It frequently offers sales, such as a current deal of three figures for $20 at the time of writing this.
eBay.com: You can find plenty of out-of-box or slightly damaged Funko POPs on eBay for marked-down prices.
Amazon.com: You can often find deals and discounts on Funko POPs on Amazon.
Fun.com: This site specializes in selling collectibles, including Funko POPs, and has competitive prices.
Keep in mind that prices and deals can change, so it's a good idea to keep an eye on these retailers for potential discounts or sales.
If these 4 sites don't have any cheap funko pops in stock, then consider looking at our Funko Pop Blog as there may be other options.
The Advantages Of Saving Money On Your Funko Pops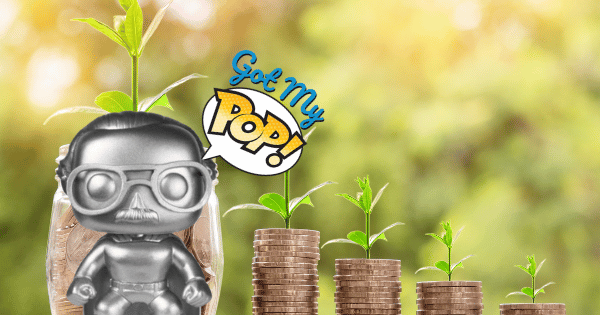 Our tips for saving money on Funko POP figures are valuable, even if you don't need extra cash.
Saving more money means buying more POPs, and following our budgeting advice can help you purchase more POPS during a sale.
Additionally, saving money on your hobby can be satisfying, and that's another benefit of our tips.
Saving money is universally appealing, and even the wealthy appreciate it.
The feeling of getting a good deal can turn a bad day into a good one.
So why not apply this to buying Funko POPs and beat the system to get them CHEAP?
---
Let's continue our Funko journey and find more CHEAP FUNKO POP DEALS or let's kickstart your collection with our Funko Pop Guide!