OMG, have you seen the Arsene Funko Pop from Persona 5?! It's just so cool and totally amazing!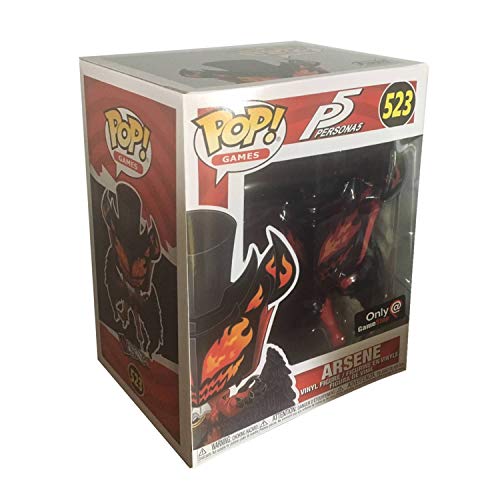 Arsene Persona 5 Funko Pop
Arsene is the main character's initial Persona in Persona 5, and he's known for his sleek and stylish appearance, as well as his mischievous personality. And the Funko Pop captures all of that perfectly!
I love how they captured his black and red color scheme and his wings. It just screams "I'm the gentleman thief!" Plus, the attention to detail on his hat and coat is just incredible.
Having an Arsene Funko Pop on my desk is a great way to show my love for Persona 5. Plus, he adds a touch of style and quirkiness to my space.
If you're a fan of the game or just love stylish and cool collectibles, then you have to get your hands on this Arsene Funko Pop!
Let's continue our Funko journey and find out Things Every Funko Pop Collector Must Know or kickstart your collection with our Funko Pop Guide!