Alright folks, here to talk to you about the John Oliver Funko Pop! I've got to say, this is one seriously cool collectible.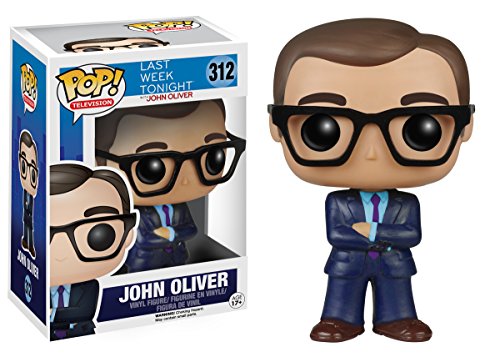 John Oliver Funko Pop
The figure captures the likeness of John Oliver, the host of the critically acclaimed news and comedy program "Last Week Tonight".
From the signature glasses to the confident pose, every detail has been captured perfectly. And of course, the Funko Pop style gives it a fun and playful feel, making it the perfect addition to any fan's collection.
So if you're a fan of political satire, "Last Week Tonight", or just awesome collectibles, you've got to add the John Oliver Funko Pop to your collection.
It's a great way to show your support for one of the most important voices in modern comedy.
Trust me, folks, you won't regret it!
Let's continue our Funko journey and find out Things Every Funko Pop Collector Must Know or kickstart your collection with our Funko Pop Guide!