Ahoy there, me hearties! Are ye ready for a travel adventure like no other? If ye be a Disney lover, then ye won't want to miss out on this treasure trove – the Travel Adventure Pop Walt Disney World 50th Anniversary Bundle.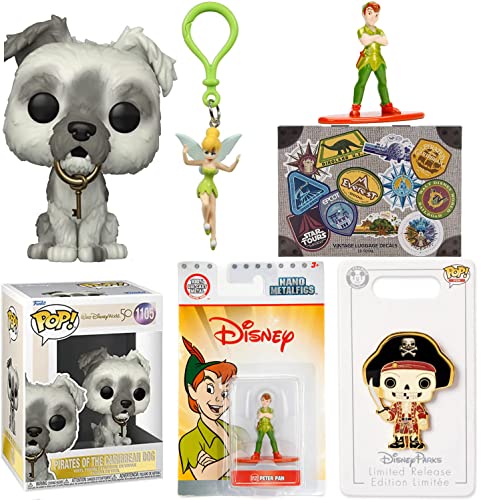 Travel Adventure Pop Walt Disney World 50th Anniversary Bundle
This be the ultimate treasure for any seafarin' pirate who loves all things Disney. Featuring iconic characters, rides, and attractions from the most magical place on earth, this bundle will have ye singin' "yo ho, yo ho, a pirate's life for me" in no time.
We've got a Nano Peter Pan Die-Cast figure, so small it'll fit in the palm of yer hand.
And for all ye fairy lovers, we've got a Tinker Bell Bag Hanger clip fairy, perfect for keeping yer trinkets safe and sound.
But that ain't all! Feast yer eyes on this Funko Pop! Walt Disney World 50th Anniversary Pirates of the Caribbean Dog Vinyl Figure #1105 Resort Theme Park Ride.
That's right, mateys, a piece of the ride right in yer hands. And don't forget about the iconic pup himself, Wishbone.
He's got the key to a good time, and he's accompanied by a Disney Parks Pirates of the Caribbean Jolly Roger Funko Pop! Pin Character.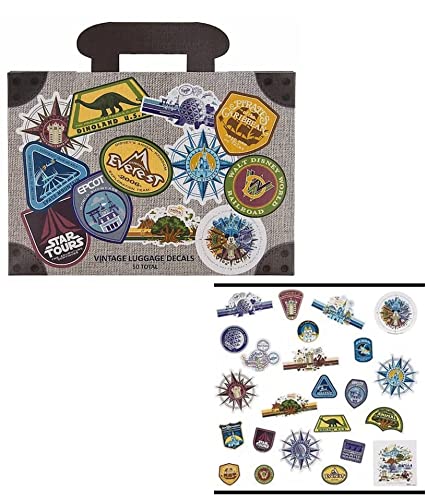 And if ye be lookin' to show off yer love of all things Disney, we've got just the thing. Check out these Disney Parks Walt Disney World vintage-style luggage decals.
Fifty decal stickers fashioned after classic Walt Disney World attractions in vintage style, perfect for decorating yer luggage, yer ship, or whatever ye see fit.
So what are ye waiting for, me hearties?
Add these treasures to yer collection and join the ranks of the most dedicated Disney collectors out there.
This be the collection that will make all yer pirate dreams come true.
Check out the other FUNKO POP DISNEY pops or get the POP Funko Town Walt Disney World 50th Cinderella Castle w/ Mickey Mouse
Let's continue our Funko journey and find out How to prevent Funko Pops from melting or let's kickstart your collection with our Funko Pop Guide