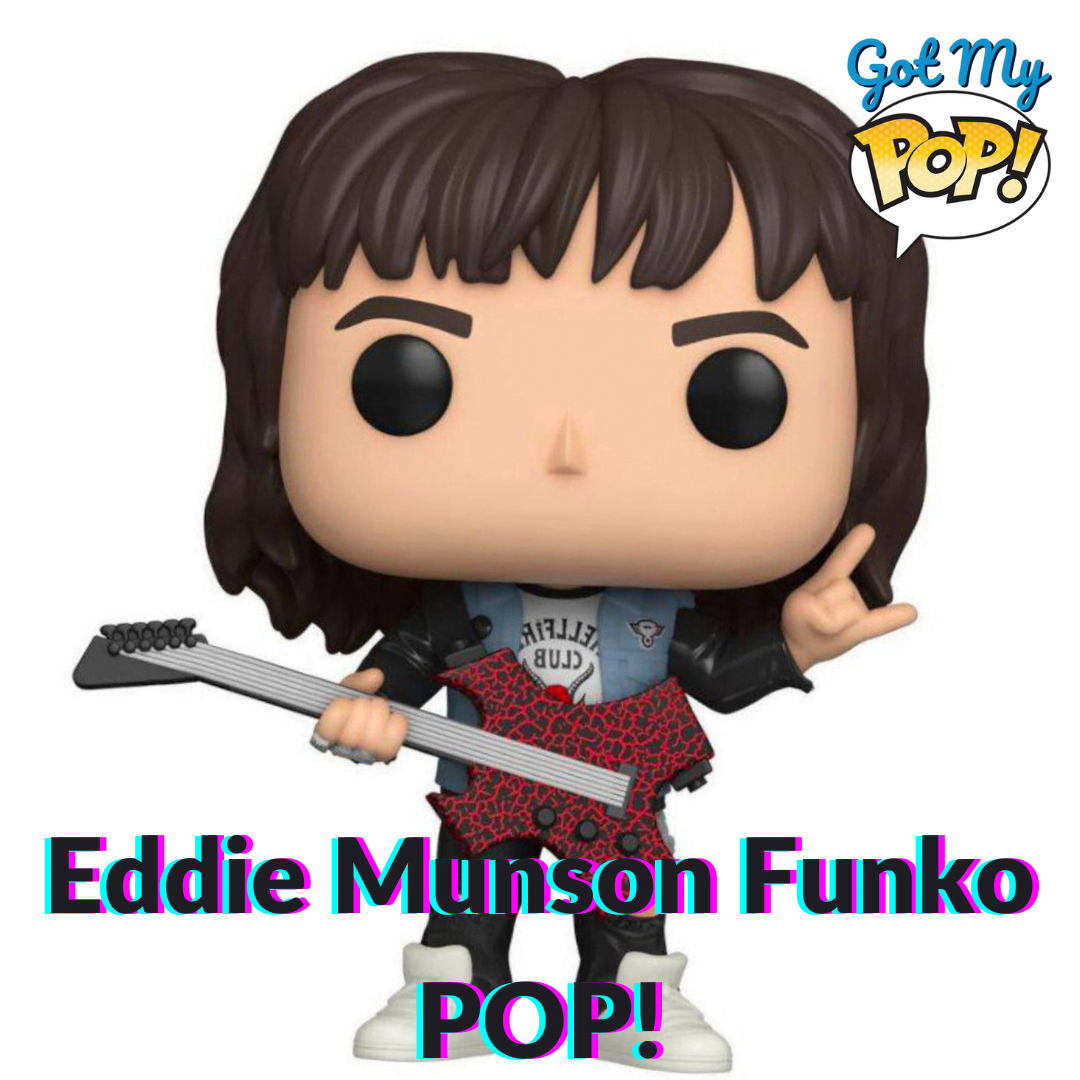 Why is the Eddie Munson Funko Pop So Expensive?
The Eddie Munson Funko Pop's price can be quite high, as it is influenced by factors such as rarity, demand, and market forces.
Limited edition or exclusive versions of Funko Pops can command even higher prices, especially for popular characters.
Therefore, be prepared to pay a premium for this sought-after collectible.
How much is Eddie Munson Funko Pop worth?
The 1250 Eddie (Target) Funko Pop Vinyl Figure is currently valued at approximately $56, which has undergone a 4% change in value this month.
When was Eddie Munson Funko Pop released?
You can pre-order the vinyl-figure set from Entertainment Earth, and it is expected to be released in May 2023. Consider acting quickly if you want to secure an individual Funko Pop! from this set.
Eddie Munson Funko Pop
Eddie Munson Funko Pop! – He's a wild child straight outta Hawkins, Indiana, born in the year 1965. This dude's got the look, the style, and the attitude of a real 80s rocker.
The Eddie Munson Funko Pop! figure is a tribute to this rad dude, captured in a gnarly vinyl format with over-the-top features and a massive melon.
Measuring a sick 3.75 inches tall, this figure comes packed in a display box fit for a rockstar.
Eddie's a product of the 70s, raised in Hawkins and schooling at the Middle School where he formed the legendary band, Corroded Coffin.
He and Chrissy Cunningham, the school's hottest cheerleader, crossed paths and lit up the talent show with their respective skills.
Eddie was blown away by Chrissy's cheerleading moves, and Chrissy was blown away by Eddie's sick riffs. This dude's got what it takes to be the ultimate 80s rockstar, and the Eddie Munson Funko Pop! is a testament to that.
The Stranger Things Funko Pop List has countless exclusives, and one of the most popular is the Exclusive Eleven with Eggos Funko Pop!
Stranger Things
Rock on, man! It's time to get radical with the vibe of the 80s, 'cause we're talkin' 'bout the epic sci-fi horror series that's taken the world by storm – Stranger Things!
This show, created by the sick Duffer bros, is the ultimate throwback to the gnarly decade of neon lights, big hair, and gnarly tunes.
It hit Netflix like a storm in 2016 and has been on fire ever since, with 4 killer seasons already available for your bingeing pleasure.
Set in the fictional town of Hawkins, Indiana, this show is all about a gang of young bros who team up with a rad psychic chick to save their missing friend and uncover the secrets of a government lab experimenting with supernatural abilities.
As they navigate through their journey, they encounter all sorts of gnarly supernatural and paranormal phenomena like telekinesis, telepathy, and the Upside Down – a dark and dangerous parallel universe.
Stranger Things has been praised by critics for its sick acting, direction, writing, and its tribute to 80s pop culture.
It's been nominated and won numerous awards, including several Emmy Awards, and it's not hard to see why.
So, if you haven't already, grab your walkie-talkie, lace up your Converse, and get ready to rock the world of Stranger Things!
Eddie Munson Facts
Eddie is a student at Hawkins High School and a member of the school's AV club.
He is portrayed by actor Joseph Quinn.
Eddie is initially portrayed as a bit of a bully and antagonist, but later becomes more of an ally to the main characters.
The Duffers Had Two Very Different Real-Life Inspirations For Eddie
​​One Of His Tattoos Foreshadowed His Epic Guitar Solo
His Dio Vest Features Original Items From Ronnie James Dio's Estate
The Duffers Wish They Had Developed His Relationship With Chrissy More
He Was An Artist And May Have Designed The Hellfire Club Logo
Eddie Learned "Master Of Puppets" In Less Than Three Weeks
---
Let's continue our Funko journey and find out How to prevent Funko Pops from melting or let's kickstart your collection with our Funko Pop Blog!